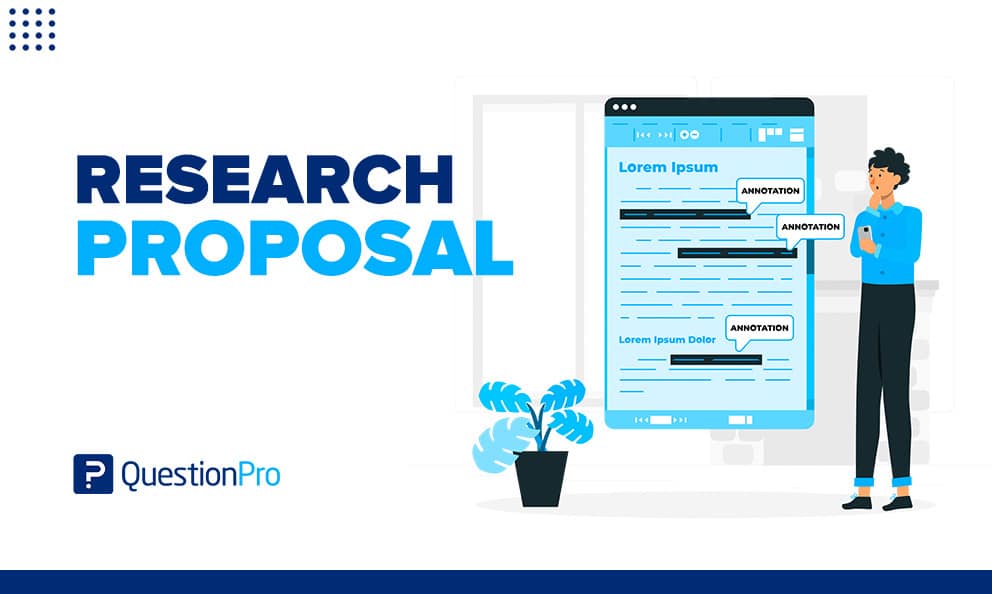 The success of your project, your team, and your financial future is dependent on the success of your research proposal. In some instances, it will assist in obtaining funding in your chosen field of study, while in other cases, it may facilitate your receiving a grant or funding.
The following article is designed to help you provide your decision-makers with the best research proposal strategy.
What is a Research Proposal?
A Research Proposal is an outline and overview of the research you intend to conduct. Its goal is to establish expertise and support your proposed area of research in shaping the assessment of your application. Your research proposal is just the beginning of your research project. Over time, your ideas will grow and develop.
Benefits of writing a well-designed research proposal
The purpose of a research proposal is to inform your client or end-user of the significance of your research. It will also provide the following benefits:
Show that your project is important and of high quality and that you are capable of completing the research.

Provide an opportunity for you to think through your research project, refine your focus, and anticipate any challenges that may arise. 

You may want to review your proposal at different stages of your research process.
to remind yourself of your focus and to chart how your project has progressed.
How to write a Research Proposal 
What to include in the Proposal:
Provide a brief and concise overview of the survey in your introduction. Identify the survey topic, the data sought, and the target. Additionally, the introduction should describe the purpose of the survey, how the results will be used, how the volunteers or paid respondents will be contacted, and how many people will be contacted.
Include the dates on which the survey will begin and end. It should also be noted whether the identities of the participants will also be revealed with the results. The proposal should include a copy of the survey.
This will give the relevant authority or review committee that will be approving or disapproving the survey the opportunity to analyze the survey intent in detail. In the event that the results are subject to sampling errors, specify how the data will be handled.
1. Specificity Is Key
Imagine a professor of neurology heading a research group that wants to survey college students' sleeping habits and needs 100 volunteers to complete five short questions. Researchers could contact students on campus to recruit participants. The survey proposal would include detailed information on what the neurology team is trying to learn, including information on why the survey is important, such as citing prior research in the field.
2. Provide Contact Information
A survey proposal should identify the surveyors involved and include the name of the person who will handle the proposal. In addition, a description of the manner in which participants will be contacted (by telephone, email, or in-person) should be included.
3. Example of an outline for a survey research proposal
It is important to structure your Survey Proposal Outline so that it provides structure to your reader, addressing your problem statement or main point of the study.
Describe your objectives, research methodology, research activities, and a timeline similar to what follows.
The background or introduction section

provides a description of the basic

facts and importance of the research

area – What is your research area, the

motivation of the research, and how

important is it for the industry

practice/knowledge advancement?

2. Problem Statement

The problem statement provides a clear

and concise description of the issues

that need to be addressed – What is

the specific problem in that research

area that you will address (e.g., lack of

understanding of a subject, low

performance …)?

3. Objectives

Objectives provide a list of goals that

will be achieved through the proposed

research – What are the

benefits/impact (e.g., better

understanding, improved productivity

…) that will be generated if the

research problem is answered?
5. Methodology

Research methodology defines the

research methods and logic steps –

What to do and how to solve the

problem and achieve proposed

objectives? Which research methods

(e.g., survey, modeling, case study …) will be used? Attach a project

schedule table, if necessary.

6. References

This section should provide

a list of the sources or academic works that have been found and consulted up to

the present

o

use the Harvard UTS referencing conventions, as adopted by most faculties in UTS

or use one recommended by your supervisor(s).
What Not To Do While Writing A Research Proposal
The topic of your research cannot be generic. It has to be concise and to the point.

Not explaining the need for your study: If anyone has to invest anything into your research, you'll need to sell it.

Having impractical goals or suggestions without any backing.

Have poor theory and knowledge of the subject.

Use outdated material and data sources as reference points.

Poor grammar and poor presentation skills for your idea
QuestionPro Research Surveys 
When creating your next research project and proposal, use the most complete platform to solve all your insight needs. From basic surveys to complex research, customer experience, and employee engagement.
QuestionPro's powerful suite of research tools provides you with all you need to derive research results. Our online survey platform includes custom point and click logic and advanced question types.
Authors: Benjii and Dan Jackson